Member Appreciation Day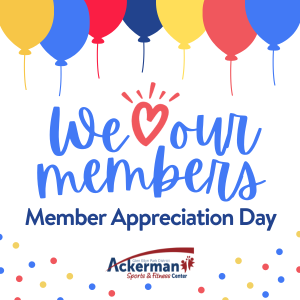 As a recognition of your continued and loyal membership throughout the challenges of the past few years, Ackerman SFC is staging a Member Appreciation Day on Wednesday, May 4!
Throughout the day and evening Ackerman SFC will be celebrating and acknowledging our members with events, healthy snacks, giveaways, discounts, and an opportunity to win a FREE nutrition and personal training session!
Thank you for your continued patronage to the facility.
Please contact Assistant Facility Manager Mike Nishimura at mnishimura@gepark.org with questions.